The Blythe Clinic is a specialist fat freezing clinic in Brighton and Hove. You'll receive one-to-one care from me, Charles Blythe. As a fat freezing expert, I carry out all treatments myself.
By using the newest, most advanced technology available, the Diamond Ice 360, I can guarantee a 30% fat reduction in the treated area.
Fat freezing, or cryolipolysis, uses intense cold to permanently eliminate fat in the places where it tends to gather — the waistline, upper arms, thighs, love handles or upper back.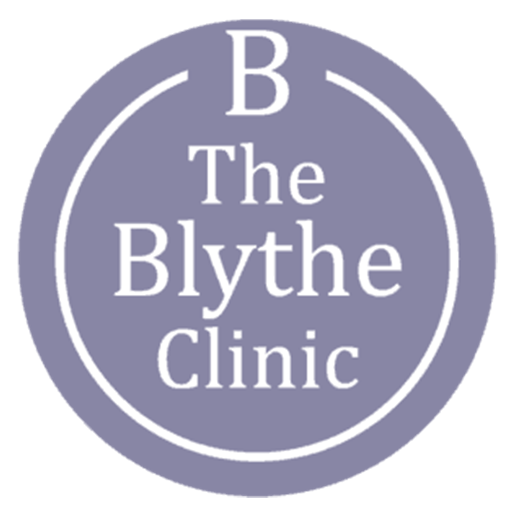 Fast treatment time, and no downtime
Comfortable and painless
I carry out all consultations, treatments and follow-ups myself
Guaranteed 30% fat reduction after one treatment
Non-surgical and non-invasive
Long-lasting results
Essentially, fat freezing is a safe alternative to liposuction. It's painless and needs no recovery time. Just carry on with your day. 
After just 5 weeks, you'll notice the difference — a more toned, sculpted silhouette and a leaner overall look.
Free consultation, one-to-one care
I provide a free consultation. I'll talk you through the procedure, answer questions, explain how the treatment will benefit you, and take some measurements.
Get in touch for a free consultation. I'll get back to you quickly, and I can usually see you in as little as 24 hours. If you want to start treatment straight away, you can do so.
If you haven't lost 30% of the fat in the treated area after 12 weeks, you'll get a free follow-up treatment.
The Blythe Clinic was founded in 2018 as an exclusive fat-freezing clinic.
I'm Charles Blythe, a specialist in the procedure. It's a personal service. You'll see me for your initial consultation, the treatment itself, and the follow-up session a few weeks later.
Your comfort is important, so I've made sure the clinical setting is as luxurious as possible with soft pillows and freshly laundered white fluffy towels.
The clinic uses the most technologically advanced equipment available in the UK. The Diamond Ice 360 delivers an entirely comfortable experience and brings a guaranteed 30% fat loss in the treated area.
If the results are below your expectations, you'll receive a second treatment free.
When we lose weight, fat cells shrink. However, they never entirely disappear and the cells are still capable of storing fat. 
Fat cells are more temperature-sensitive than our other cells. When cooled to sub-zero temperatures, they disintegrate. It's called apoptosis, and the results are permanent.
Fat freezing is comfortable and completely painless. Settle down with a good book, listen to music or just go to sleep and let the sub-zero temperatures do the hard work.
Great experience and it really does work! I've always been self conscious about my 'pouch' on my tummy and one of the reasons why I've avoided wearing body con dresses. I've been on a weight loss journey over the last 12 months and despite having lost 1.5st/exercising like crazy I just couldn't shift that pocket on my tummy. I'm now feeling super confident and happier in myself. It's amazing what one small area of your body does to you psychologically.
Philippa Perryman
2021-08-09
I highly recommend the Blythe Clinic, a peaceful, clean clinic that is easy to find on Hove seafront. Charles is a reassuring and thoroughly professional clinician. He took time to explain everything clearly and check in with me to make sure I was comfortable or if I had questions. The treatment itself was painless, although it can be uncomfortable to start with. I was very pleased with the results, all treated areas are smoother and it has improved the bumpy cellulite on my thighs a lot! Really pleased. I followed all the advice to the letter; exercise, drink water and avoid coffee/ alchohol. Makes sense if you want to get the best results.
I had 5 areas of fat freezing carried out, which was done over 2 sessions. Firstly, the clinic is really easy to get to with lots of parking nearby which is a good start. Charles is a lovely person, very professional and he really put me at ease and explained the procedure to me so that I knew what to expect. He checked to make sure that I was okay throughout the treatment and made sure that I was comfortable also. He also explained the small amount of aftercare that I needed to do so that I knew how to get the most out of my sessions. After my 1st session, there was a noticeable difference, and I looking forward to the coming days to see what the 2nd session has helped with! I'd recommend The Blythe Clinic and would definitely return.
Cherri Gilbert
2021-07-20
I went for my first treatment with Charles last week, he was absolutely brilliant. He made me feel comfortable and explained the procedure thoroughly. I feel I can see results already, so glad I went to the Blythe clinic. Definitely worth the money. I've struggled for years with an underactive thyroid and weight I couldn't seem to shift.
Yvonne Luebbers
2020-03-04
I went to the clinic about my "Mum-belt" and lost 4cm in 5 weeks. The treatment room was clean and relaxing and Charlie (the practicioner) was absolutely lovely and explained the procedure in detail. Can absolutely recommend this!
Maisie-Jayne Byrom
2020-02-25
Great environment - relaxing and friendly and the treatments are quick, easy and effective! Would highly recommend!
Susannah James
2020-02-14
I have just booked my next visit and definitely recommend The Blythe Clinic. Charles took time to explain things to me and put me at ease straight away. Everything was clean and fresh as you hope it would be. I'm looking forward to my next visit and the new me. So thank you Charles... Susannah
A warm welcome, Charles is a great practitioner! He is personable and a wonderful conversationalist, I have no qualms about recommending the clinic for comfort and ease. My procedure was painless, much like having an ice lolly resting on your tum 🙂 I am not into pain, I certainly will be back for some more maintenance .
Claire Pontet-Piccolomini
2020-01-19
Charles is friendly and professional. From the moment I arrived I was made to feel welcome. During the consultation Charles explained the procedures to me with clarity, and ensured I understood what to expect before moving forward - at no point did I feel pressure to commit to anything, we just had a conversation, it was refreshing. Throughout the treatment he was respectful and regularly checked that I was comfortable, answering any questions that I had. The treatment itself was a relaxing experience. Once it was finished I was given information on how to get the best results and told I could contact him at any time if I had more questions. I would definitely go back.
Amazing clinic! Charles is so friendly and extremely good at what he does, would recommend many times over! Thank you!
A new generation of cryotherapy machine
The Blythe Clinic is equipped with the most advanced fat freezing technology available, the Diamond Ice 360. It's uniquely comfortable, and it brings remarkable results — a 30% loss of fat in the treated area.
The equipment features soft silicon cups which act as U-shaped pillows. These larger applicators sit naturally against the body contours. They're considerably more comfortable, cool at lower temperatures and cover a larger treatment area than older generation machines.
What are the benefits?  
360° omni-directional cooling means more efficient removal of fat cells
Soft, comfortable silicon cups. Virtually no risk of bruising
Cools to lower temperatures to remove even stubborn body fat
Larger treatment area, with no `dead corners'
Treatment time is reduced
Guaranteed 30% fat reduction in treated area