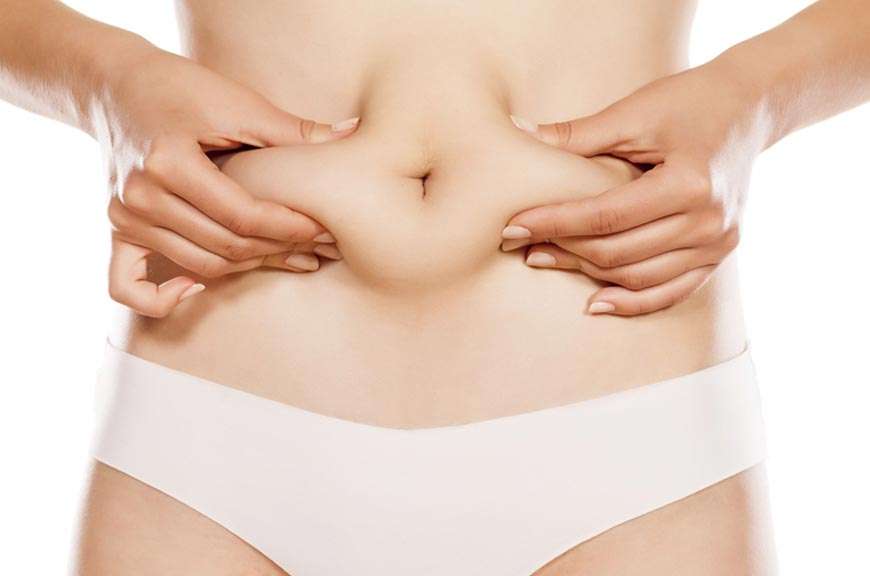 Some `problem flab' areas just refuse to budge, despite a healthy diet and regular exercise.
Stomach fat is one of those areas.
The fat cells may shrink as you lose weight, but they never entirely disappear. Just one weekend of overeating and the belly is back. It feels as though all your hard work has been for nothing.
Stomach fat freezing
Fat freezing is a fast, non-invasive procedure for targeting belly fat. It's completely painless, and is becoming an increasingly popular method for long-term fat reduction.
It permanently destroys fat cells, helping you to lose inches from around the waist.
No needles, scalpels or anaesthetic
Fast treatment time, and no downtime
Non-surgical and non-invasive
No risk of infection
Long-lasting results
It's quick, safe and remarkably effective way to remove soft, squeezable pockets of fat that diet and exercise aren't reaching.
The safety and efficacy of fat freezing has been researched and confirmed by the US National Institutes of Health and it was FDA-approved in 2010 as an effective procedure for selective fat removal.
How does stomach fat freezing work?
Fat cells are more temperature-sensitive than other cells. They can be killed by intense cold. Fat freezing cools selective areas just enough to destroy the fat cells without affecting the surrounding tissue.
The dead cells are then flushed out through the body's natural waste-disposal plant – the lymphatic system and the liver.
The result is a leaner, more sculpted silhouette that lasts for the long-term.
Find out more about fat freezing.
What to expect
It's a non-surgical procedure so there's no need for anaesthetic or needles.
We'll start by carrying out a 5-minute patch test to check your compatibility with the procedure.
To begin the treatment, your belly fat is gently drawn into a soft plastic cup. You'll feel a gripping sensation, but no pain. The temperature inside the cup is gradually lowered to below freezing, cold enough to trigger fat cell death without affecting anything else.
It takes around 30 minutes. During treatment you can read, listen to music or just lie back and relax.
After fat freezing treatment
To maintain your lean, sculpted look, it's important to follow a healthy lifestyle.
In the weeks following treatment, remember to drink at least 2 litres of plain water per day. This will help your lymphatic system flush out the fat cells.