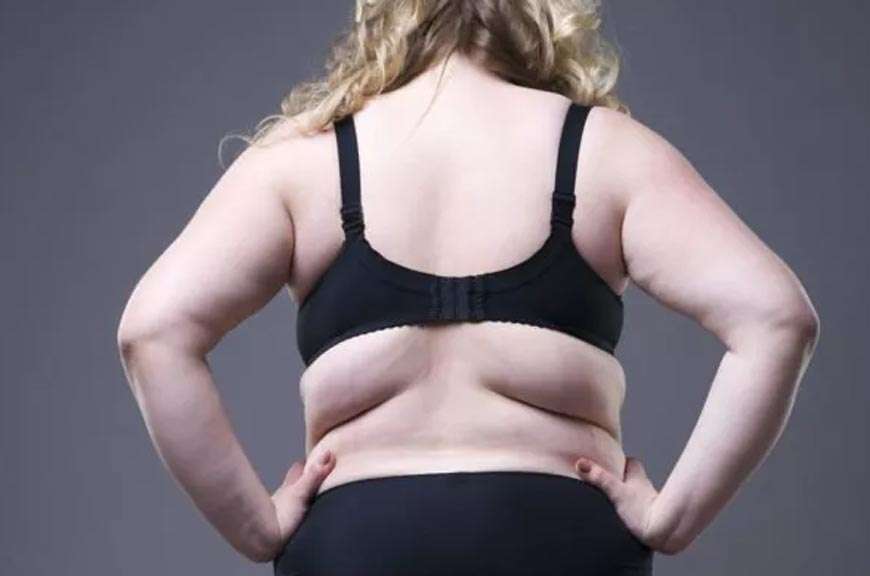 Many people struggle to lose those stubborn pounds of fat that gather in the upper and mid-back area.
Back fat, or bra fat, can be difficult to reach, even when you exercise regularly and eat a healthy diet. It's a common sticking point when it comes to achieving a streamlined silhouette.
Back fat freezing is a safe, painless method for reducing mid-back fat. It permanently removes the subcutaneous fat cells in this area, leaving you with a leaner, more sculpted look.
I use the most advanced technology available — the Diamond Ice 360
A guaranteed method for reducing 30% of back fat
Fast treatment time, and no downtime
Non-surgical and non-invasive
Long-lasting results
Get in touch for a free consultation. I'll get back to you quickly, and I can usually see you in as little as 24 hours. If you want to start treatment straight away, you can do so.
How does back fat freezing work?
Fat freezing works by selectively applying intense cold to the subcutaneous fat cells in your upper back area.
While dieting simply shrinks fat cells, sub-zero temperatures permanently eliminates them. The intense cold is enough to trigger fat cell breakdown without affecting the surrounding tissue.
Over the following weeks, the fat cells are naturally flushed out of your body by the digestive system.
What to expect from back fat freezing
Back fat freezing is a painless process. During the 30-45 minute procedure you can relax, take a nap, listen to music or read a book.
For safety, we'll always start with a patch test to check your compatibility with the procedure. Then we can begin treatment.
You'll feel a mild suction sensation as the areas of fat on your back are gently drawn into a soft cup. Then we gradually lower the temperature inside the cup. The device contains smart panels to strategically freeze the fat without affecting any other cells.
Once the cups are removed, you can carry on with the rest of your day. You'll start to see a result after around 5 weeks, and the full benefits will become apparent after 12 weeks.
After back fat freezing treatment
Back fat freezing uses the body's natural processes, so there are no side-effects. You simply wait for the intense cold to do the hard work.
In the meantime, you should continue to eat a healthy diet, drink 2 litres of plain water per day, avoid too much alcohol and remain active.
You'll have a follow-up appointment with me 5 weeks after treatment. After 12 weeks, if you haven't lost 30% of your back fat, I'll give you another treatment for free.
A new generation of cryotherapy machine
The Blythe Clinic is equipped with the most advanced fat freezing technology available, the Diamond Ice 360. It's uniquely comfortable, and it brings remarkable results — a 30% loss of fat in the treated area.
The equipment features soft silicon cups which act as U-shaped pillows. These larger applicators sit naturally against the body contours. They're considerably more comfortable, cool at lower temperatures and cover a larger treatment area than older generation machines.
What are the benefits?  
360° omni-directional cooling means more efficient removal of fat cells
Soft, comfortable silicon cups. Virtually no risk of bruising
Cools to lower temperatures to remove even stubborn body fat
Larger treatment area, with no `dead corners'
Treatment time is reduced
Guaranteed 30% fat reduction in treated area
Get in touch for a free consultation. I'll get back to you myself and we'll be chatting in person in as little as 24 hours.