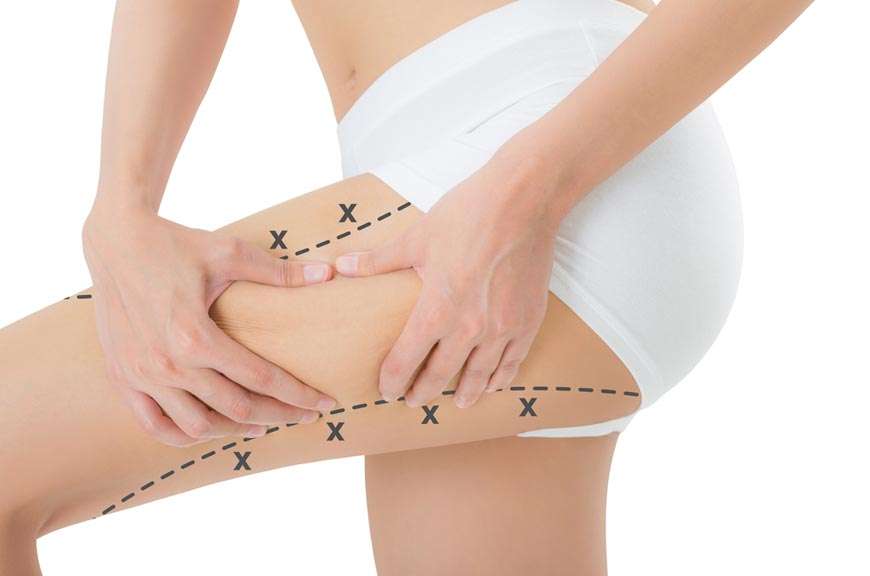 With fat freezing for the thighs, you can target the exact location where you'd like to reduce fat.
It could be your inner thighs or the `saddlebag' area on the outer thighs. Fat freezing will permanently destroy fat cells in those soft, squeezable areas that diet and exercise just can't seem to reach.
The result is a leaner, more sculpted overall look. It will even help reduce the appearance of cellulite.
Fat reduction without surgery
The treatment is completely painless. There are no needles, scalpels or scars and you don't need anaesthetic or recovery time.
No needles, scalpels or anaesthetic
Fast treatment time, and no downtime
Non-surgical and non-invasive
No risk of infection
Long-lasting results
Fat freezing
Fat freezing works by selectively applying intense cold to the subcutaneous fat cells in your `problem flab' areas.
While dieting simply shrinks fat cells, sub-zero temperatures permanently destroy them. The intense cold is enough to trigger fat cell death without affecting the surrounding tissue.
Over the following weeks, the dead fat cells are naturally flushed out of your body by the digestive system.
What to expect
Fat freezing is a pain-free process. During the 30-minute procedure you can relax, take a nap, listen to music or read a book.
For safety, we'll always start with a patch test to check your compatibility with the procedure. Then we can begin treatment.
You'll feel a mild suction sensation as the areas of fat on your back are gently drawn into a soft cup. Then we gradually lower the temperature inside the cup. The device contains smart panels to strategically freeze the fat without affecting any other cells.
Once the cups are removed, you can carry on with the rest of your day. You'll start to see a result after around 3 weeks, and the full benefits will become apparent after around 5 weeks.
After fat freezing treatment
Because it uses the body's natural processes, there are no side-effects to fat freezing treatment. You simply wait 3 to 5 weeks for the intense cold to do the hard work.
In the meantime, you should continue to eat a healthy diet, drink 2 litres of plain water per day, avoid too much alcohol and remain active.