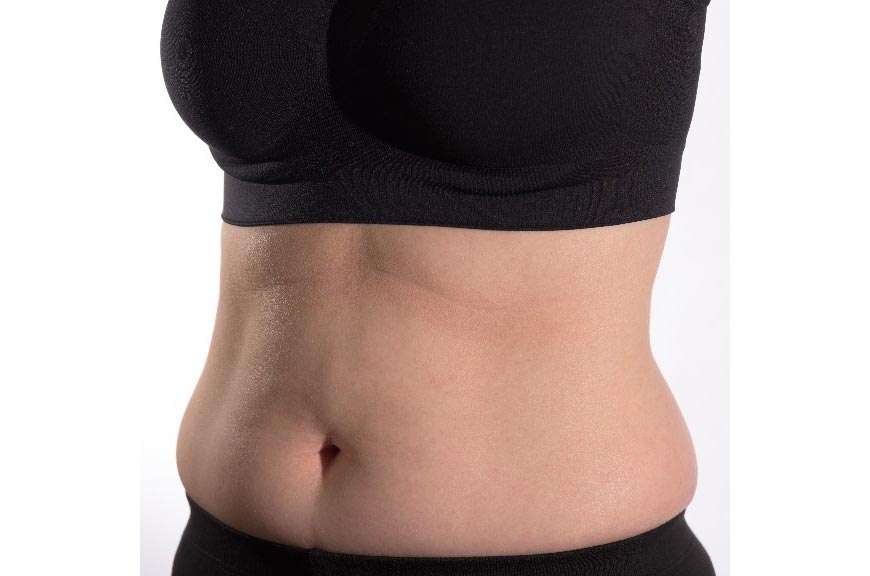 Fat freezing is a non-surgical, painless method for tackling love handles or 'muffin top.'
The name may be cute, but these stubborn pockets of fat are hard to love and notoriously difficult to shift. Even the healthiest diet and vigorous abdominal exercise just doesn't seem to reach them.
Fat freezing is a safe, highly effective way to get rid of your love handles or `muffin top' permanently.
No needles, scalpels or anaesthetic
Fast treatment time, and no downtime
Non-surgical and non-invasive
No risk of infection
Long-lasting results
How fat freezing works
Fat freezing, or cryolipolysis, is a non-surgical alternative to liposuction. It works on the principle that subdermal fat cells are destroyed by intense cold.
After cooling targeted fat cells to sub-zero temperatures, the dead cells are naturally flushed out via your body's lymphatic system.
It's a quick, painless process with little or no downtime. After the treatment, you can get straight on with your day. You'll start to see the results around 3 weeks later.
What to expect
If this is your first treatment with us, a 5-minute patch test will determine your compatibility for the procedure.
To begin, we use a vacuum head to gently draw your `problem flab' area into a soft contoured cup. You'll feel a gripping sensation while this is happening.
The temperature within the cup is then gradually cooled to below freezing. It will be cold enough to permanently destroy fat cells without affecting the surrounding tissue.
It takes around 30 minutes per area, during which you can sit back and relax while the cold temperatures do the hard work.
After fat freezing treatment
Because it uses the body's natural processes, there are no side-effects to fat freezing treatment. You simply wait 3 to 5 weeks for the intense cold to do the hard work.
In the meantime, you should continue to eat a healthy diet, drink 2 litres of plain water per day, avoid too much alcohol and remain active.